Wijn en eten zijn zonder meer een onafscheidelijk duo. Iedere sommelier of gastronomische liefhebber is altijd op zoek naar de plus factor die de combinatie wijn en een gerecht met elkaar teweegbrengen. In mijn dagelijkse werkzaamheden ben ik vaak bezig met de juiste wijnen met de juiste gerechten te combineren. Altijd ben ik hierin op zoek naar 'the match made in heaven'.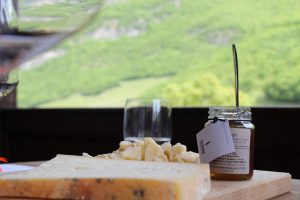 Heb je advies op maat nodig op welk niveau dan ook, denk aan het inrichten van een klimaatkast of wijnkelder, het opzetten van een wijnkaart, thuiscatering of bijvoorbeeld een 21-diner? Neem dan contact op met mij via of stuur me een mail
Heb je een horeca bedrijf of ben je werkzaam in de hospitality of events? Ook dan ben ik de aangewezen persoon om je te helpen! Ik heb veel ervaring met wijn inkoop. Samen met jou kijk ik graag naar de beste opties binnen jouw mogelijkheden. Of dit nu gaat om de beste schenkwijn of de mooiste gastronomische combinaties, niks is mij te gek.